Noida (Uttar Pradesh) [India], January 10: Travel is a business where emotions, sentiments, and memories are involved. It is a very competitive business, and the only way one can succeed or stand out is by ensuring a seamless travel experience and happy memories for a lifetime to its customers.
Noida-based iYaatra Holidays, which offers attractive domestic and international tour packages, has carved out a special niche for itself with its customer-friendly focus and policies. In just three years, iYaatra has emerged as a distinguished travel company in Noida by providing exceptional experiences to a lot of travellers. Simultaneously, it has redefined the travel experience by ensuring 100% transparency in its packages.
In fact, iYaatra's commitment to customer experience begins right from the time of the booking as it delivers an unmatched experience.
"There are many features that make iYaatra Holidays customer-centric. Unlike other travel agencies, who mention just the hotel category while booking, we mention the exact hotel/resort name along with the room category. Our customers appreciate the transparency as they now know what exactly they are paying for," said Pritish Majumdar, Co-founder & COO of iYaatra Holidays.
iYaatra also mentions all inclusions and exclusions very clearly alongside each activity and sightseeing description and offers 100% money-back on activities that are included in the package but are not delivered.
"We have a unique SMILE Buddy system. SMILE stands for Safe, Memorable, Incredible & Limitless Experience, which sums up our business philosophy. We have our own team for receiving customers and extending all the support and assistance to them till the time the trip is over, unlike other companies who mostly avail this service from a third-party vendor and can easily lose control of providing the expected quality experience. While we are always just a call away, we make sure that our SMILE Buddy, who is a local person, is just a few minutes away if required. This ensures that our travellers are much more relaxed and assured," Majumdar said further.
Another offering of iYaatra that demonstrates its commitment to consumers is "Travel Now Pay Later", which gives travellers the option to pay for the travel in instalments, making a dream holiday affordable and accessible for more people. The scheme empowers travellers with budget constraints to make big travel plans with their loved ones.
Travelling is an essential activity for development. Both my co-founders and I come from humble backgrounds, but we were lucky enough to be in the right place at the right time to get sufficient travel opportunities. This has really brought us to where we are today. iYaatra's dream is to make travelling available to everyone. Travel Now Pay Later is a big step towards it." – Pritish Majumdar
About iYaatra Holidays:
One of the most tourist-friendly travel companies, iYaatra Holidays, provides exceptional trip opportunities. iYaatra is one of the distinguished travel companies in Noida, Uttar Pradesh. iYaatra strives to grow and become a better version of itself. Starting from travelling services, hotel booking, tour packages, and passport & visa services, iYaatra provides it with all.
iYaatra operates in nine consumer markets – India, Thailand, UAE, Singapore, Malaysia, Maldives, Mauritius, Indonesia and Hong Kong.
You can follow them on Linkedin, Facebook & Instagram
Core Team:
Apart from Pritish Majumdar, iYaatra's core team comprises Co-founder and CEO Aishwarya Ranjan and Owais Khan, who is a Co-founder and CMO. Pritish Majumdar comes from the hospitality industry and believes that the real objective of a travel company should be to ease travel hassles for customers that, in the long run, will drive iYaatra's mission.
In his role as the CEO, Mr. Ranjan provides strategic leadership to the company, a key responsibility in a highly crowded market. He is also implementing the latest technologies to ensure a seamless experience and make iYaatra one of the leaders in the segment.
As the CMO, Mr. Khan is focused on upping the travellers' trust quotient in iYaatra. He is doing that by implementing systems to ensure that going on vacation can by anything but a hassle with a reliable travel partner.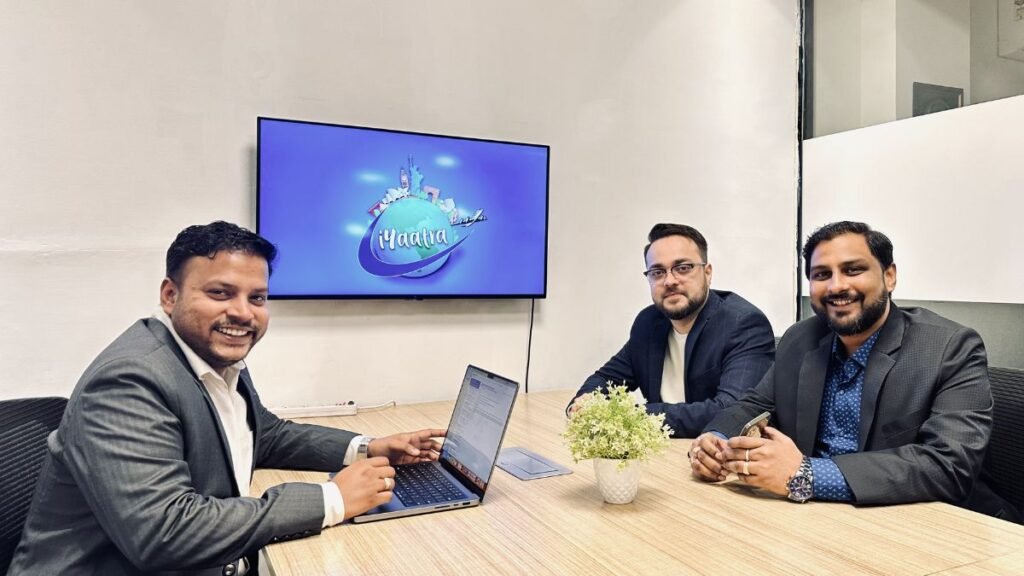 If you have any objection to this press release content, kindly contact pr.error.rectification[at]gmail.com to notify us. We will respond and rectify the situation in the next 24 hours.