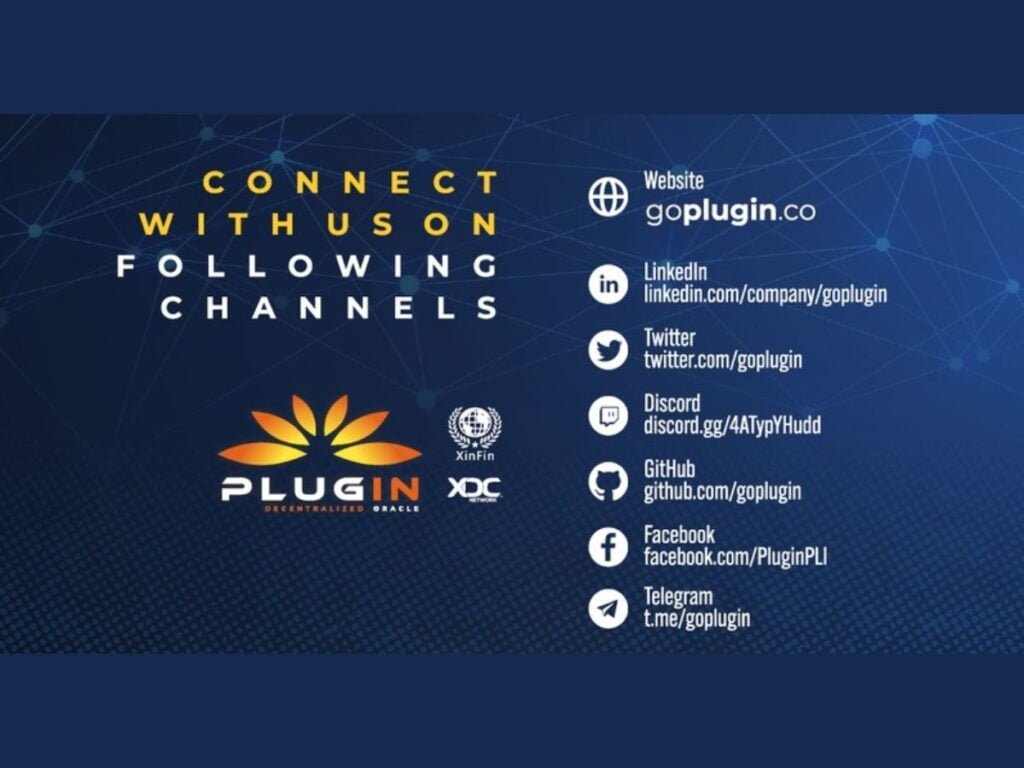 New Delhi (India), January 18: The world is continually and rapidly transitioning to cryptocurrencies. However, as crypto becomes more popular, more players are more likely to be exposed to deteriorating crypto assets. And knowing that some cryptocurrencies come with very few consumer protections, retail investors may have no idea what they'll own after a certain period or event.
Lack of transparency, caused by opaque regulatory, security, and privacy guidelines, has compounded the problem therein. And going by industry events, there's a need for crypto projects to adopt more transparent ways of managing their funds.
What's Plugin's Proof of PLI Staking reserve?
Plugin, which remains committed to transparency, seeks to reassure community members by availing an easy-to-use interface where Node Operators and Yield Farmers can verify their stake. Hence, Plugin developed the Proof of PLI Staking Reserve.
Proof of PLI Staking Reserve main objective is to increase the community member's "Trust" and "Transparency". To increase the community's trust and transparency, the system helps members check whether their PLI stakes are locked in smart contracts and that there's no entity or individual that has central control over the stake.
To increase trust and transparency, further, it directly brings the total staking balance from the smart contract in real time. The numbers are taken directly from the contract without any mathematical projection. This aspect of this proof of reserve introduces some unique benefits. The first benefit is security and transparency. With each stake published on Plugin's blockchain, and each record of a completed transaction being available for anyone to review without revealing the owner's identity, the system ensures that one's stake is secure. At the same time, the platform ensures transparency since parties can check records of completed transactions at their convenience. Coupled with the fact that information stored on a blockchain is immutable, Plugin's proof of PLI staking reserve helps increase trust, transparency, and security.
Given that there isn't central control over the stake, (the node operator or yield farmer) interact directly with Plugin; hence, the process of verifying one's stake is free. Therefore, the Plugin proof of reserve allows the one to check his assets without cost-related limitations. What's more, free verification of stake encourages the one to keep track of PLI-related transactions as recorded on XDC Network's smart contracts Ultimately, the transparency and security, made possible by free operations on Plugin's proof of reserve platform, help build trust.
How can Users check the Liquidity and Solvency of their Stake?
To check the liquidity and solvency of a stake, one only need to visit the visit the Plugin proof of PLI staking reserve platform. Here's a brief guide for either the node operator staking overview or yield farming overview section.
For the node operators, one needs to click on the "verify now" button in the node operator staking overview section. Once on the XinFin Explorer page, one can search for a specific transaction using a transaction hash (Txn Hash). Note: a transaction hash serves as a unique identifier that's similar to a receipt and that confirms a transaction's validation and addition to Xinfin's blockchain.
As well, one can add addresses involved or block numbers to the search bar to view an overview of a certain transaction. On the overview page, one can independently audit one's transactions as a node operator. Key metrics one should consider when auditing a transaction include the addresses involved, a transaction's status, the block number, the transaction value, and the gas price incurred in one's transaction.
For Yield Farmers, click on "verify now" button in the yield farming overview section. On the search bar, add one's transaction hash, addresses involved, or block number to have an overview of one's transaction. With the overview, one can independently check the status of one's transaction, the addresses involved, fees incurred, etc.
Kindly note: The token price, reward frequency, minimum deposit, and total tokens staked by node operators and yield farmers are updated in real-time.
Are there conditions to be met before withdrawing one's stake?
On Plugin, every stake has a one-year lock-in period. This implies that one is required to maintain his/her stake for a full year in order to be eligible for an unstake or a withdrawal.
Nonetheless, Plugin understands the needs of its community members and remains committed to improving their positions. Therefore, Plugin's governance committee often accepts requests to unstake assets before the lock-in period elapses. Kindly note, the governance committee only accepts requests that are backed by legitimate reasons. Asking for appropriate reasons prior to unstaking assets is important to avert misuse by users and to guarantee adherence to preset guidelines—that are meant to improve the positions of each user. Sticking with conditions required prior to withdrawing one's stake guarantees sustainable operations and ensures appropriate returns for the respective parties. In turn, sustainable operations and appropriate returns increase trust.
Bottom-Line
As cryptocurrency becomes more mainstream, there's a need to build systems that ensure transparency and security, and build trust. Going by recent events in the crypto industry, there's a need to ensure that users can easily verify the liquidity of their assets and the solvency of their crypto platform.
In this context, Plugin, which is an entity that remains committed to security and transparency, has introduced the Proof of PLI Staking Reserve platform. The platform allows node operators and yields farmers to ascertain their stake at any given time. Thanks to the direct projection of values from the smart contract, the web-based nature of the platform which eases access, and the free nature of verifying transactions, users can check on the status of assets without restrictions. The resulting transparency helps build trust among stakeholders.
If you have any objection to this press release content, kindly contact pr.error.rectification@gmail.com to notify us. We will respond and rectify the situation in the next 24 hours.