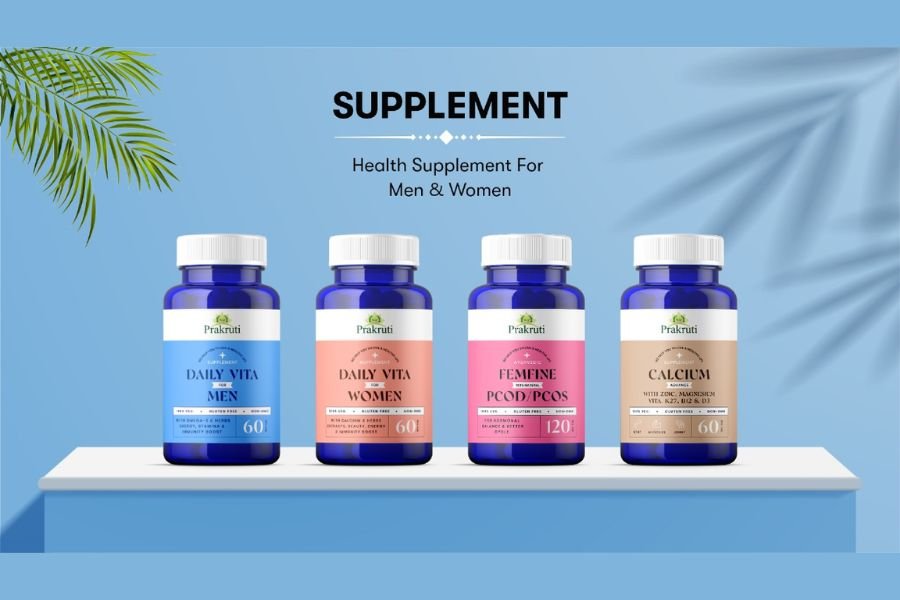 Discover how Prakruti empowers well-being through Ayurveda and prevention
New Delhi (India), September 22: In a world where health and wellness are paramount, Prakruti Pure Herbs emerges as a holistic approach to well-being. Established in 2011, this Indian company has been specializing in Ayurveda, herbs, vitamins, minerals, and dietary supplements, offering a comprehensive range of products designed to empower individuals on their journey to optimal
At the core of Prakruti's philosophy lies the belief in prevention. The company firmly holds that up to 90% of diseases and health conditions can be averted through lifestyle adjustments and a positive mindset. For Prakruti, prevention isn't just a pill or a drug; it's a lifestyle—one that fosters positivity in daily life, relationships, and work environments.
Prakruti takes pride in formulating products that have been clinically proven to aid in the prevention and recovery from various health conditions. Each product in their extensive lineup comes with a 100% quality guarantee and is free of any side effects. This commitment to excellence sets Prakruti apart, ensuring that customers receive only the best in preventive medicine.
Prakruti's mission is simple yet profound, to enhance people's lives by offering premium-quality preventive medicines. By minimizing the chances of contracting diseases, Prakruti aims to help individuals achieve optimal health and unlock their potential. The company views every customer as an extension of its own family, reinforcing its dedication to this mission.
Prakruti's products are carefully formulated in India by licensed pharmacists. These formulations are then brought to life using premium-grade raw materials at a world-class GMP (Good Manufacturing Practices) facility. This meticulous approach to product development ensures that each supplement is of the highest quality and boasts maximum bioavailability.
For women, maintaining well-being is of the utmost importance. Prakruti offers a range of supplements designed to cater to the specific health needs of women. From multivitamins to specialty supplements, Prakruti's products can enhance energy, activeness, and overall health, all while being backed by clinical expertise.
Prakruti recognizes the significance of complete nutrition for both men and their families. With a range that includes collagen, omega-3, multivitamins, and more, Prakruti's nutrient-rich supplements are designed to uplift overall health and well-being, making it the ultimate brand for male wellness.
In today's environment, health supplements have become essential to counteract the harmful effects of pollution and environmental factors. Prakruti's online store offers easy access to high-quality daily health supplements at the best prices in India. Each product is a testament to Prakruti's commitment to well-being and prevention.
Prakruti also stands as a pioneering Ayurvedic brand, with a heritage spanning 15 years. Their online store features a wide range of natural products, from weight management to natural beauty care. Prakruti's reputation for quality, research, and testing is your assurance of receiving the best Ayurvedic products in India.
In a world where health is the greatest wealth, Prakruti Pure Herbs emerges as a trusted partner on the journey to well-being. With its strong commitment to prevention, clinical excellence, and holistic health, Prakruti is empowering individuals and families to lead healthier, happier lives.
To learn more, please visit https://prakrutipureherbs.com/
If you have any objection to this press release content, kindly contact pr.error.rectification[at]gmail.com to notify us. We will respond and rectify the situation in the next 24 hours.